Organoleptic characteristics
Very juicy tomato with an intense and sweet flavour. Thin skin, few seeds and meaty texture.
The tomato is a climacteric fruit, which means that it continues to ripen after being harvested. As soon as the tip starts to change to a reddish colour, this indicates that the tomato has already reached its perfect ripening stage from within.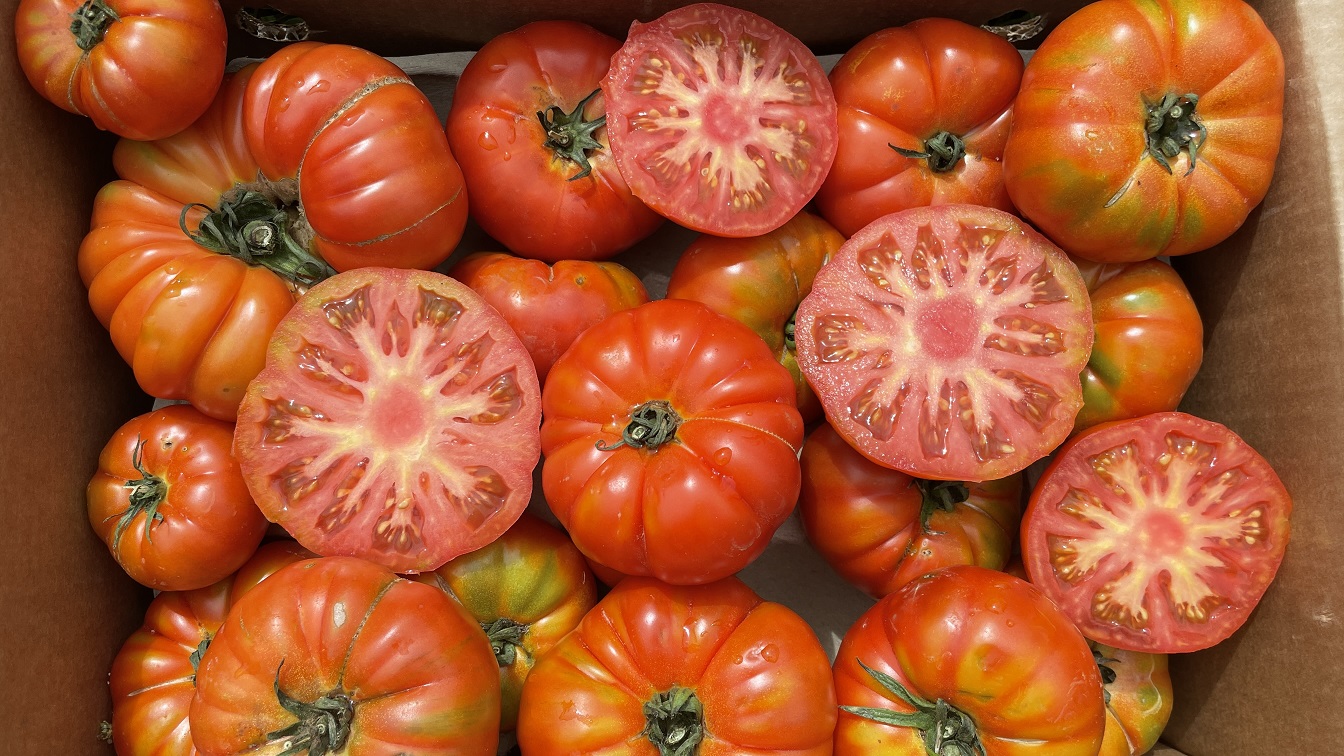 In our garden we cultivate tomatoes of the Marmalindo variety characterized by a flattened shape, pronounced creases and the profound and stable connection with the rest of the plant. They are RAF tomatoes. RAF stands for "Resistant to Fusarium". Fusarium is a fungus that affects the growth of the plants.