How does it work?
1. Adopt an olive tree and choose a name for it.

2. Select a date and a delivery address for your oil shipment (if you want, you may send it to someone else as a gift).

3. You will receive a box with two 2.5 litre tins of Extra Virgin Olive Oil of the Arbequina variety: Sweet, taste of green almonds, apple and green banana; extracted by a cold spin process and with an intensive green colour.

4. Every season you can choose to stop the maintenance of your olive tree voluntarily, you do not enter into any long-term commitment.

Thanks to your adoption we will be able to take care of your olive tree in a way that respects the natural environment (both plant and animal) and create valuable agricultural jobs.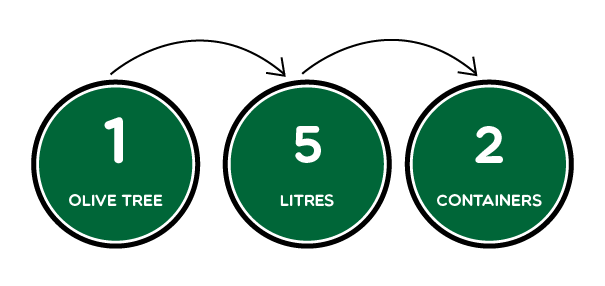 The final price including the adoption as well as the shipping of your oil to
Spain
(change)
is
62,81 €
per year.
Click here
to adopt an olive tree.